Ulysse & Darcoe is a photographer duet that was created in 2013 when Ulysse Payet and Isaora Le Jeannic (alias Darcoe) decided to join forces. While both had previously assisted numerous photographers and worked as art directors, their work is now centred around their own photography projects.
They initially worked with a wide array of clients ranging from L'Oreal to emerging designers like Arsene Paris.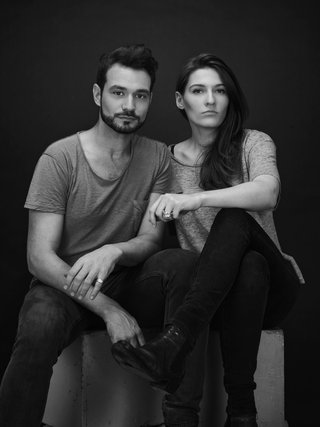 For questions and submissions :
contact@ulyssedarcoe.com
AWARDS &

EXHIBITIONS

:
Multimedia Art Museum Moscow, Russia
Collective exhibition, public opening on April 10th 2017
UNDER

CONSTRUCTION GALERY

, Paris
"Souffle léger, vapeur éphémère"
Exhibition from November 14th to December 12th 2015
Musée des beaux-arts Le Locle (little Circulation), Switzerland
Exhibition from November 8th 2015 to January 31st 2016.
PDN Photography Annual 2015,

USA
Winner in the Personal category
PDN photo annual
Selected for Circulation(s) Festival 2015, France
Exhibition at the artistic establishment Le Cent Quatre Paris.
ø Press & professional opening : january 24 // Public opening : january 25th 2015 ø
CENTQUATRE
-PARIS, 5 rue Curial, Paris
International Photography Awards (IPA) 2015, Los Angeles
Category Beauty Professional: Honorable mention
International Photography Awards (IPA) 2014, Los Angeles
Category Advertising Professional: Honorable mention
RIO 6am
Advertising – 8-76248-14 –
IPA 2014